DDC's corporate social responsibility was awarded
Sustainability, social responsibility and environmental awareness are a shared cause, a shared responsibility. That's why our company set up its Corporate Social Responsibility programme years ago to create the awareness needed to achieve this. Our efforts in this direction were once again recognised, with DDC being awarded the "Best CSR Programme" prize by the jury
In 2022, the CSR Hungary Award (Corporate Social Responsibility Award) was announced for the 15th time, and this year again the most outstanding responsible and sustainable initiatives, products, services and projects were recognised.
DDC's responsible and sustainable employee efforts were rewarded in the Corporate Social Responsibility category as the "Best CSR Programme" by the jury!
Responsibility for decades
DDC has a long-standing corporate social responsibility programme with several components. The programmes are aimed at the young generation living near cement plants, as well as representatives of NGOs, local governments and institutions in the area where the company operates. For several years, our company has been running the "Duna-Dráva for Talents" scholarship programme to support talented students and their development in primary and secondary schools in the region. The "Green Solution Tender" will support environmentally conscious initiatives in the Beremend and Vác Cement Plants and in the small region of Pécs, while the "Green Alternative Competition" will give an insight into the everyday life of DDC in a playful way. 
Further to the permanent support
Because of its climate and social awareness and commitment, DDC places a strong emphasis on the conservation and ethical management of natural resources and the protection of local values. This is why we are active supporters in the life of local communities, maintaining excellent relations with local governments and community leaders, as well as cooperating with local NGOs, environmental organisations and educational institutions. These are underpinned by a number of regional collaborations; DDC is working with the Siklós Castle to make the cultural life of the region more vibrant and colourful. Other good examples are the donation of concrete to the Pécs Zoo, the tree planting in Szokolya and the volunteer work at the Szent Ferenc Animal Shelter.
More about our corporate social responsibility programmes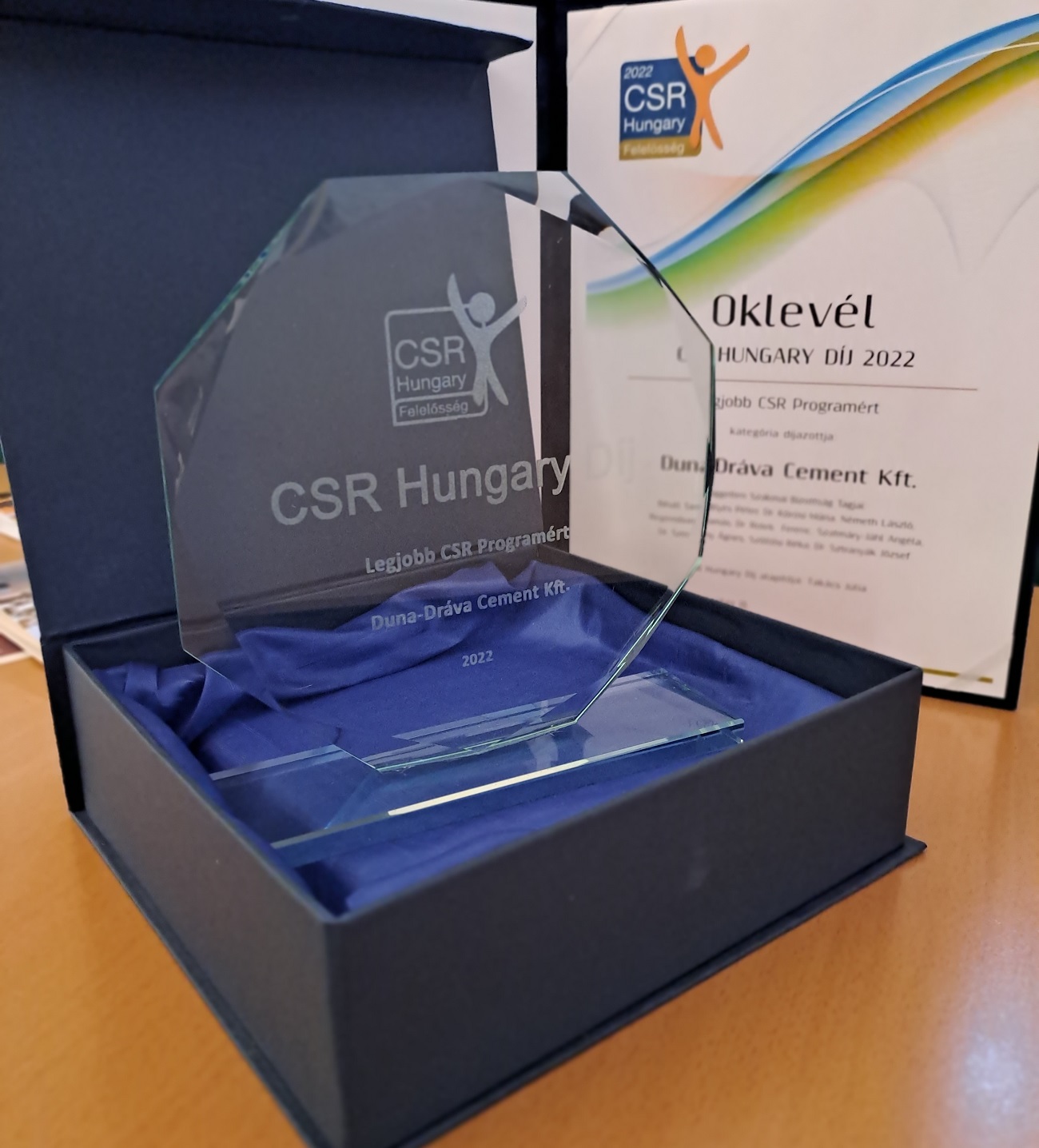 CSR Hungary díj.
Duna-Dráva Cement Kft.
CSR Hungary díjátadó.
CSR Hungary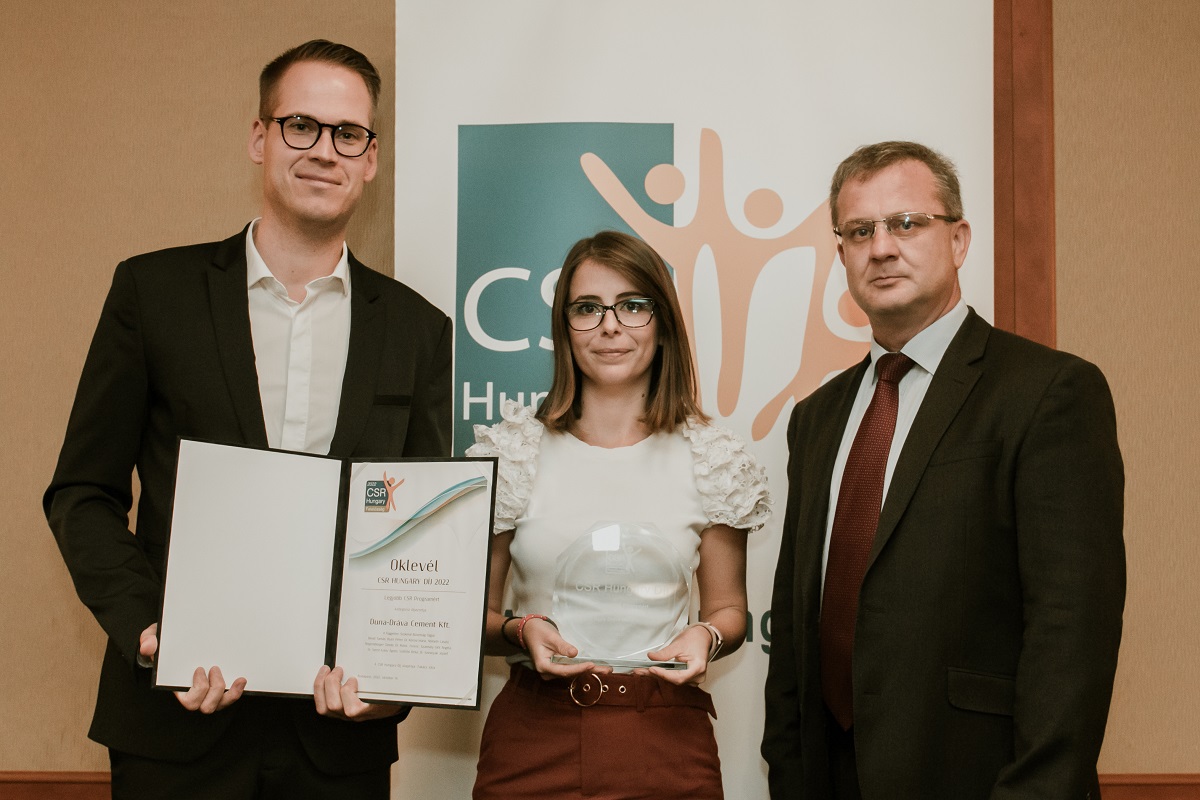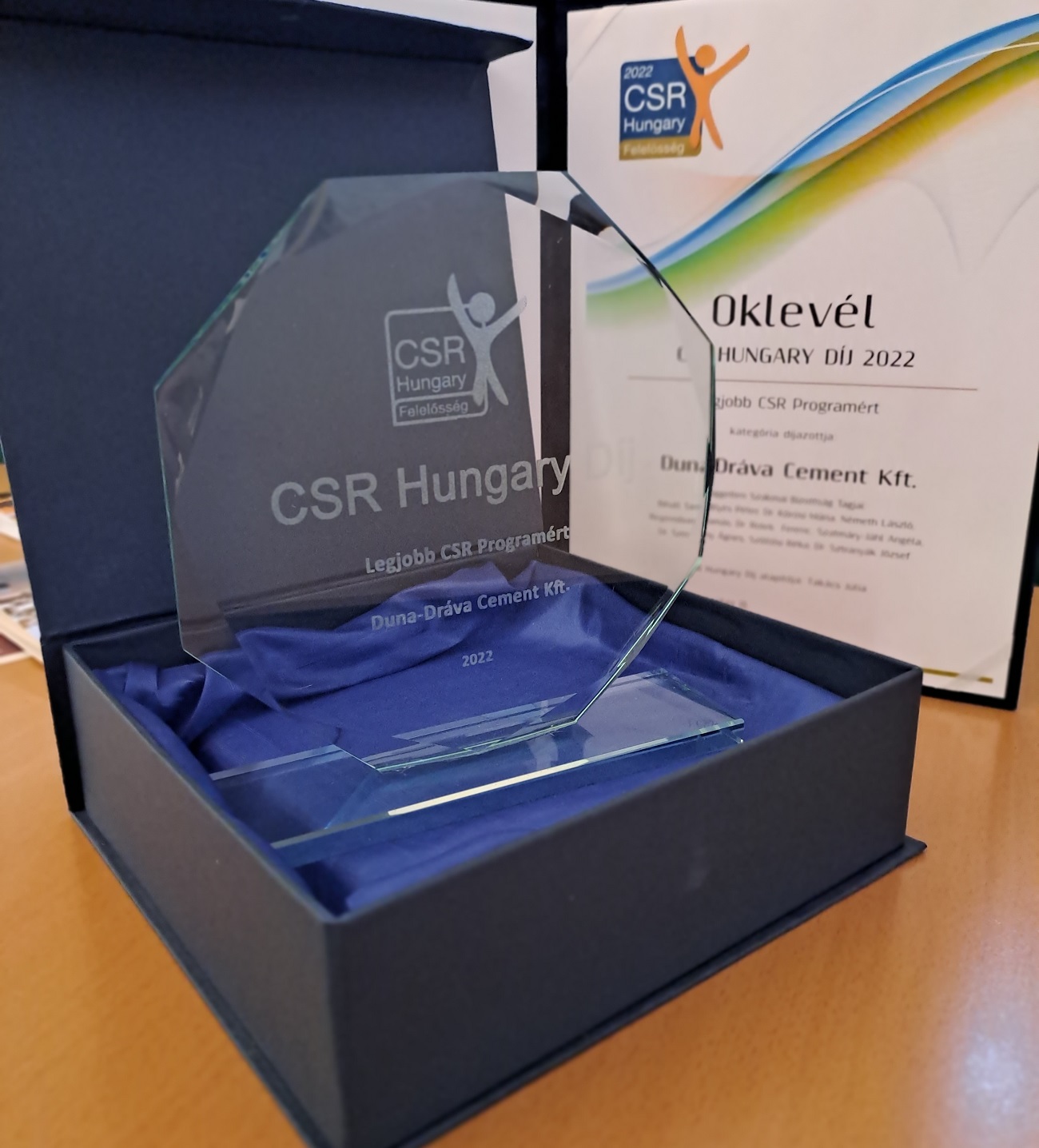 CSR Hungary díj.
Duna-Dráva Cement Kft.
CSR Hungary díjátadó.
CSR Hungary