Vác, the Heart of the Danube Bend
Vác is a precious treasure of the Danube Bend and situated in one of the most beautiful regions of Hungary. The nearly thousand year old Episcopal seat shows a great variety of geographical features because it lies at the meeting point of the river, the plain and the mountain. This colorful baroque city gives home to the cement plant and also headquarters of Duna-Dráva Cement Kft.
The predecessor of the plant, the Dunai Cement Művek was built here, next to the Danube and not far away from the city, as a greenfield investment. As a raw material the Naszály Mountain's Triassic limestone ensures a constant good quality for cement production at Vác Plant. To be in step with the technological developments in the 1990s we principally focused on investments that improve environmental protection and energy efficiency, and help to extend the possibility of secondary fuel usage. In the past decades Vác Plant produced 36 million tons of clinker and 50 million tons of cement. The traditionally excellent clinker quality allows us to produce diverse products.
The Vác Plant reached a new milestone in 2016. Based on the maximum trust of the ownership structure a complex modernization process was realized until 2019 April. As a result the plant is able to continue its producing activity with more modern conditions with the aim of protecting our environment.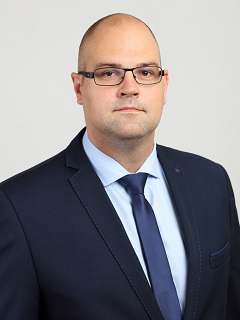 Árpád Mocsai
Plant Manager