DDC's social responsibility recognized with professional award
The protection of natural values, sustainable development, and providing support for local communities and the young generation are priorities for our company - and a basic requirement during our operation. Our efforts were recognized this year as well; at the Green Awards contest, the "Good Cause of the Year" category prize was awarded to DDC.
 
The purpose of the Green Awards contest, announced for the first time this year and jointly supported by the Hungarian Bankholding, Solar Markt, PwC Hungary, and the Portfolio Group, is to recognize outstanding sustainability performances and programs or innovations carried out by domestic companies.
Over the past decades, we have launched many programs to promote sustainability and protect our environment. Our company's last endeavour was honoured at the professional contest, as the "Good Cause of the Year" prize was awarded to DDC by the professional jury.
Corporate social responsibility at DDC
Since cement production has a significant interaction with the environment, one of the basic principles of DDC's operation is sustainable development, as well as the management of the region's natural resources as an honest caretaker, and the protection of natural values. That is why we have been announcing the "Green Solution Tender" and the "Duna-Dráva for Talents" scholarship program for years, and we also organize the Green Alternative Competition and Open Day every year. As our current means make it possible, with many other programs and initiatives we also intend to support the people living and organizations operating in our environment. 
We also pay special attention to reclamation; last year, as part of a pilot project, we filled in a part of a disused gravel pit lake near Dunaharaszti, from which an area suitable for agricultural cultivation was created in cooperation with a local farmer. In the framework of another nature conservation project, in the area of the gravel pit lake in Ócsa, together with local experts, we established floating islands for the water birds that live and nest around the pit.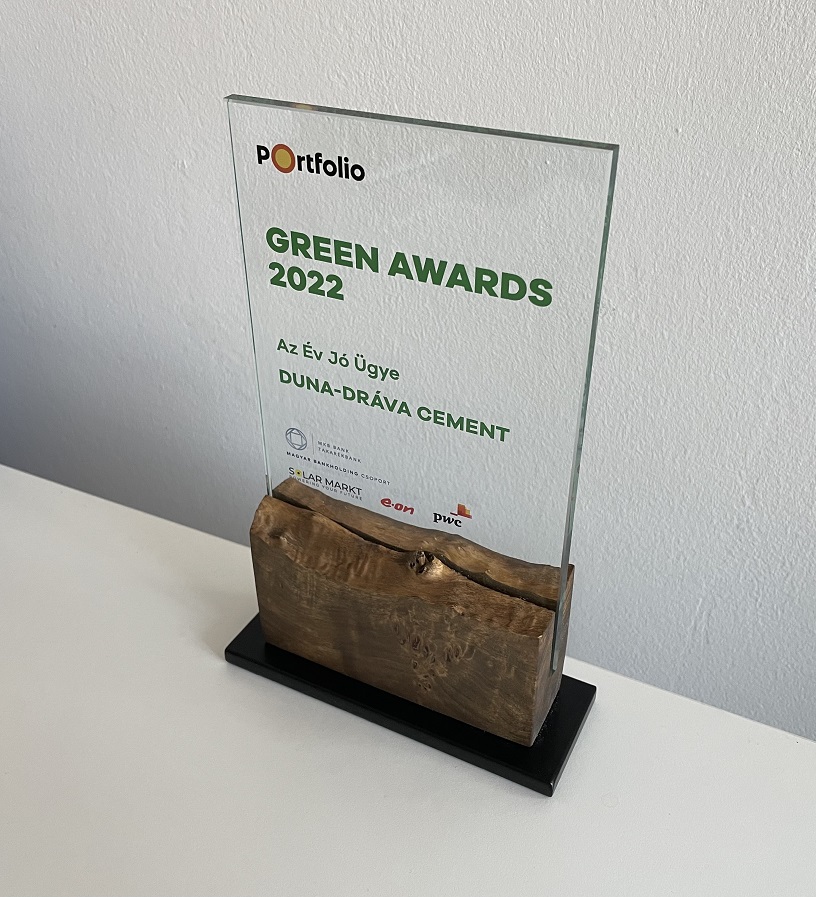 Green Award díj.
Stiller Ákos - Portfolio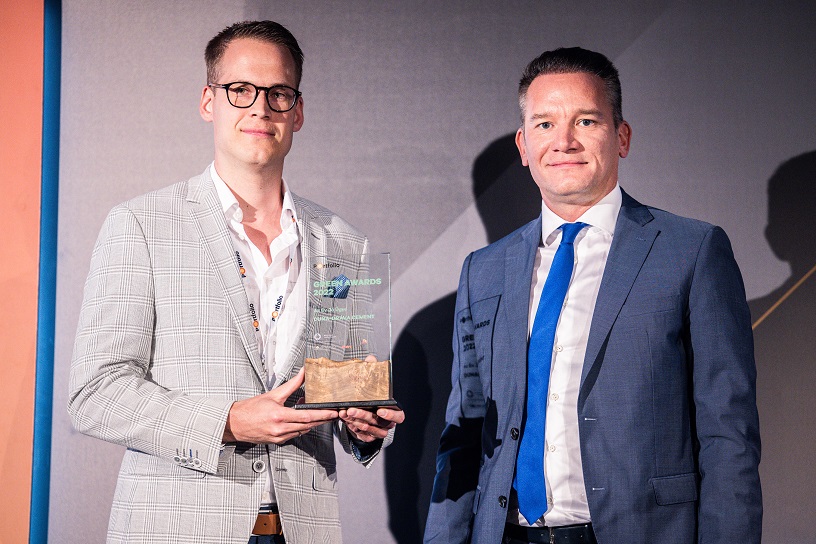 Green Award.
Stiller Ákos - Portfolio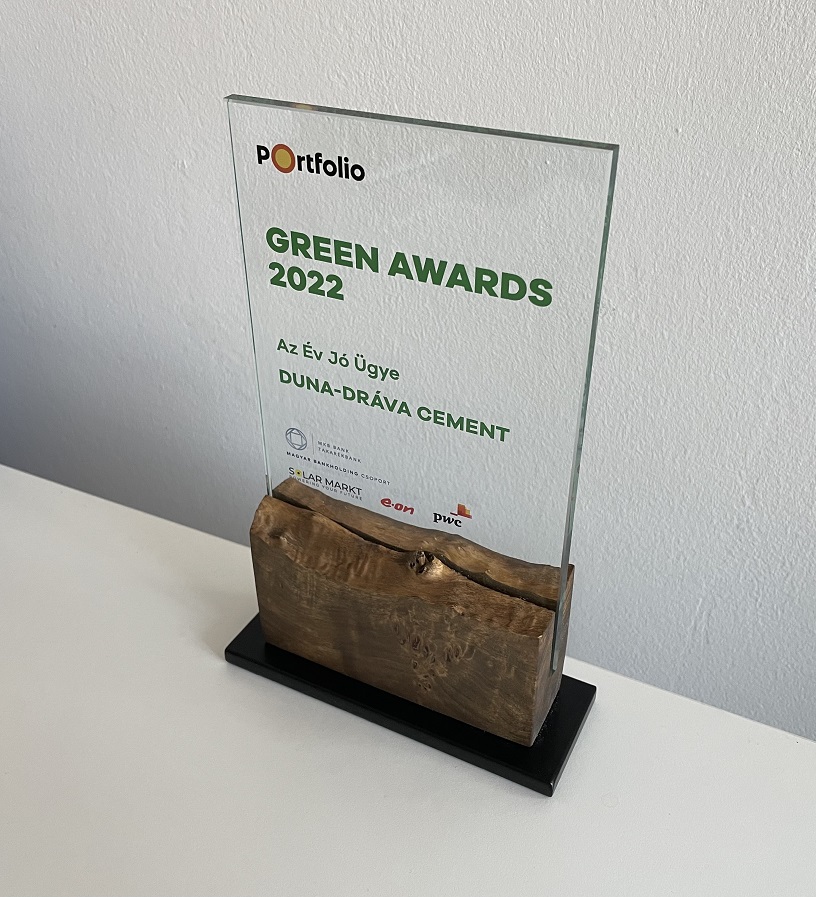 Green Award díj.
Stiller Ákos - Portfolio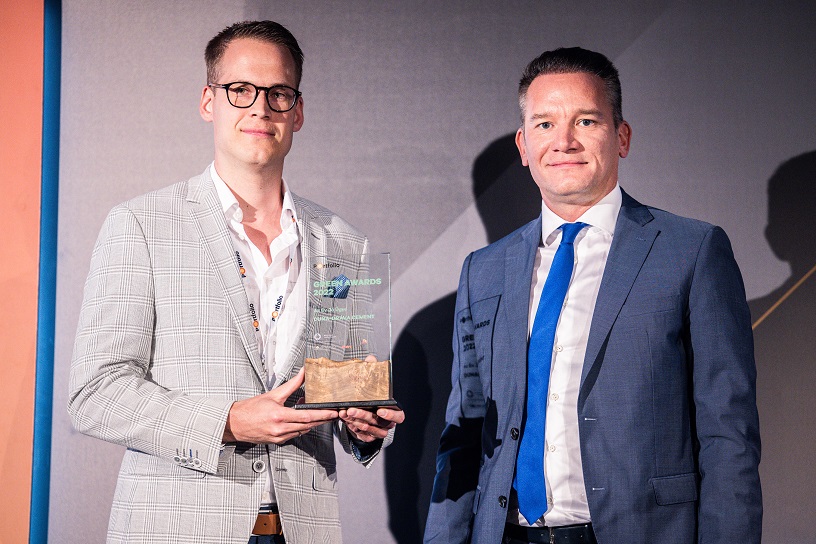 Green Award.
Stiller Ákos - Portfolio